01 Mar

The leather jacket is a garment that is worn as a fashion outfit as well as protection against the cold weather. Leather jackets are made from an animal that has been treated and processed in such a way that they can be used as a material for making leather jackets. There are several processes that the leather has to pass through before it becomes ready for use and there are certain stages that we can divide them into. When we look at these processes consequently we find that there are several steps that it has to go through and all the steps have been given a specific name because of their importance in preparing your leather to be used. Very few people know how leather jackets are made. If you are also curious to know how the leather jacket is processed then we got you covered.

SOURCING
The first process is obtaining the animal hides. We collect hides from the local farmers and meat industry and turn them into usable leather to make sure this organic and valuable resource could not get wasted. We only pick premium quality lambskin, sheepskin, cowhides, etc to make sure to produce high-quality jackets.
TANNING AND CLEANING
We use the latest technologies to tan the hides and clean them to make sure no hair or anything else remains in the leather. Our inspection team checks each and every single piece before it going to use in the production of the jackets.
DESIGNING AND FINISHING
When it comes to producing our experts keep an eye on each and every detail of the jackets such as stitchings, pockets, designs, zippers and other necessary details. Also, furnish the surface of the jacket to make sure everything is up to the mark.
ADDING INTERNAL LINING
The internal lining has the same importance as the exterior of the jacket is necessary. We use skin-friendly soft viscose lining in jackets as well as shearling lining in winter jackets to provide a comfortable feel all day long.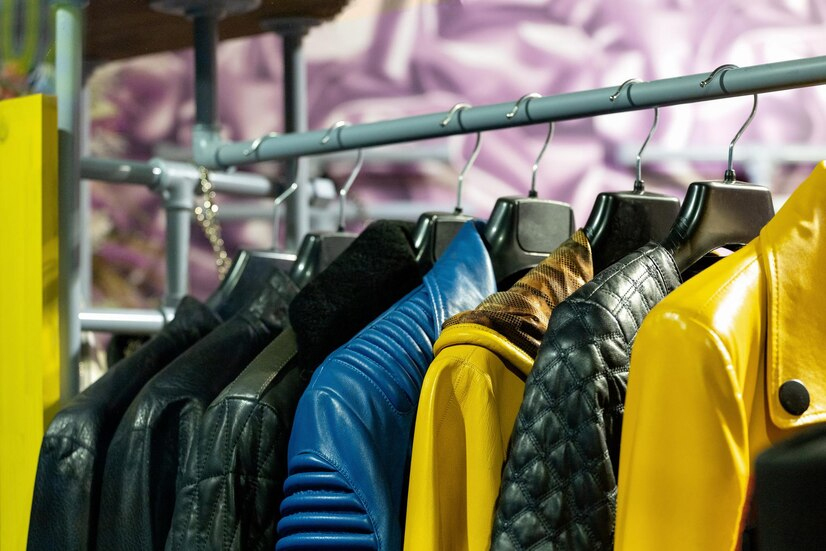 READY TO WEAR
After passing through several processes the leather jacket is ready to use.
SAFE AND QUICK SHIPMENT
We know the customer's needs that's why we always use a fast, safe and insured shipping process. We are committed to doing everything possible for our customers to have a safe shopping experience. For this reason, we are using domestic/international courier delivery, which will ensure product safety throughout the whole shipping process. We have our own tracking system in which customer can track their package at any time by given tracking id.