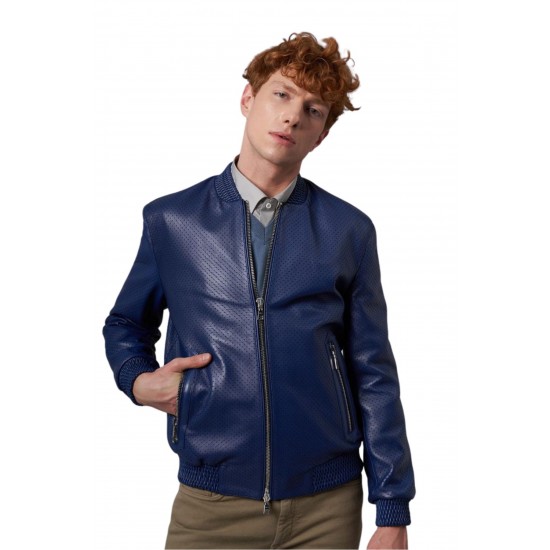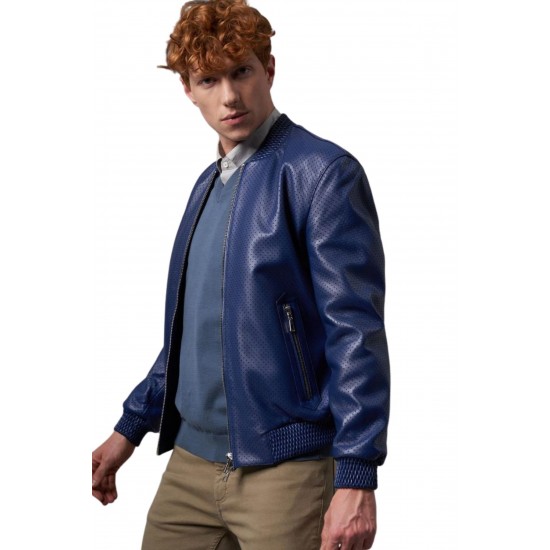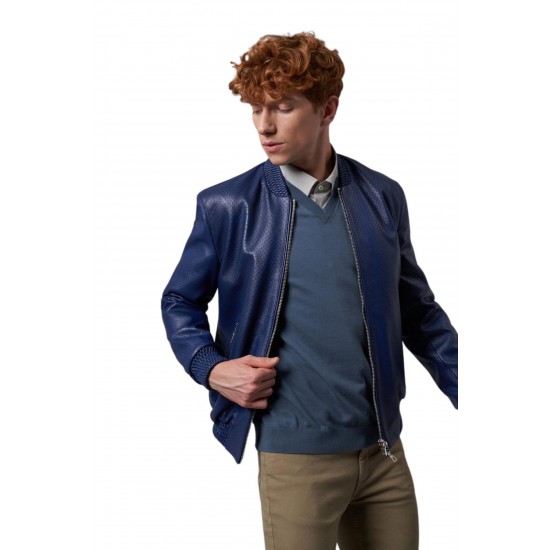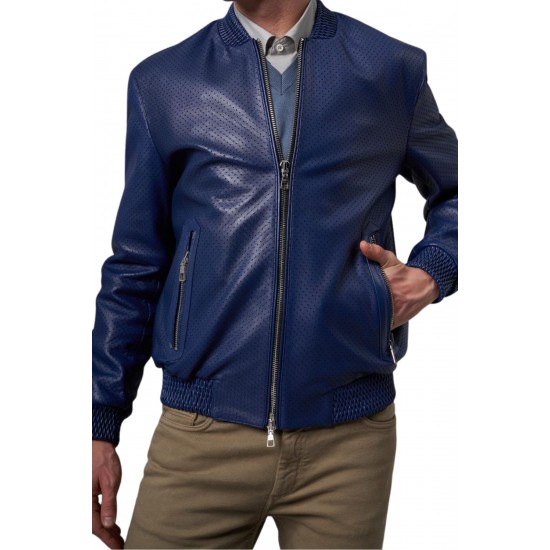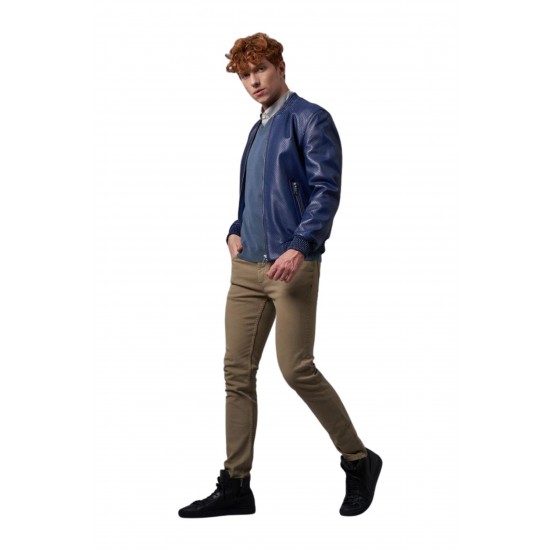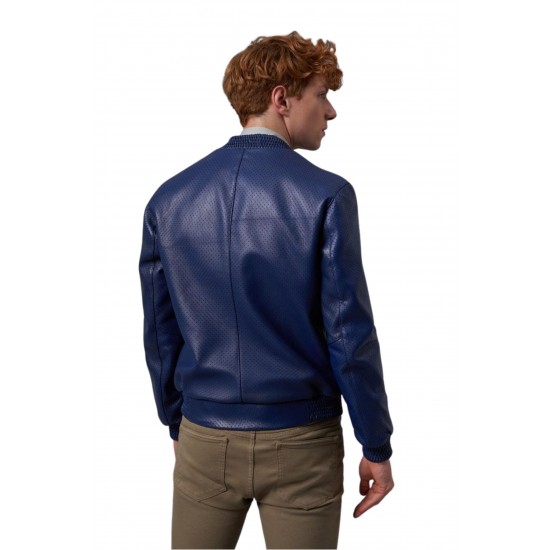 Alexander Blue Leather Bomber Jacket
Elevate your style and stay warm with the Alexander blue leather bomber jacket. This jacket elegantly fashion and ease, making it ideal complement to your winter collection
Specifications
Premium Leather: Crafted from high-quality leather, this jacket not only exudes sophistication but also offers durability.




Interior Comfort: The viscose lining ensures you stay cozy and warm throughout the day.




Sleek Closure: The front zipper closure provides both convenience and a stylish edge to your look.




Sophisticated Collar: The ribbed collar adds a touch of elegance to your ensemble.




Full Sleeve Coverage: Enjoy full sleeve coverage with ribbed cuffs for added warmth.




Timeless Blue: In a captivating blue color, this leather bomber jacket complements a variety of outfits.