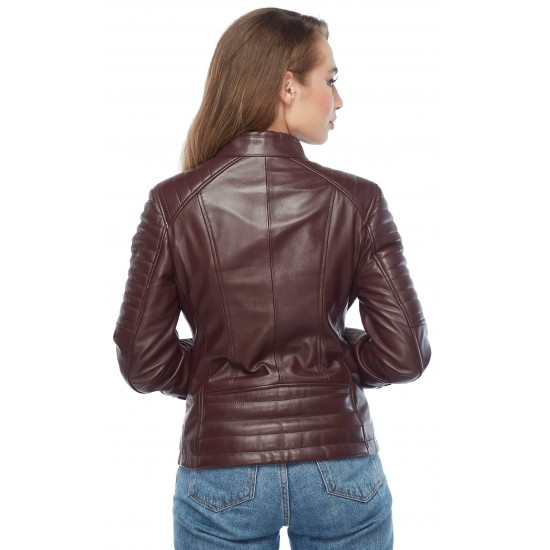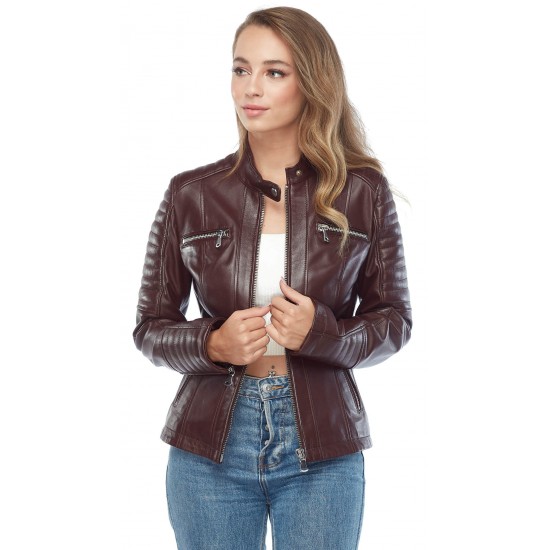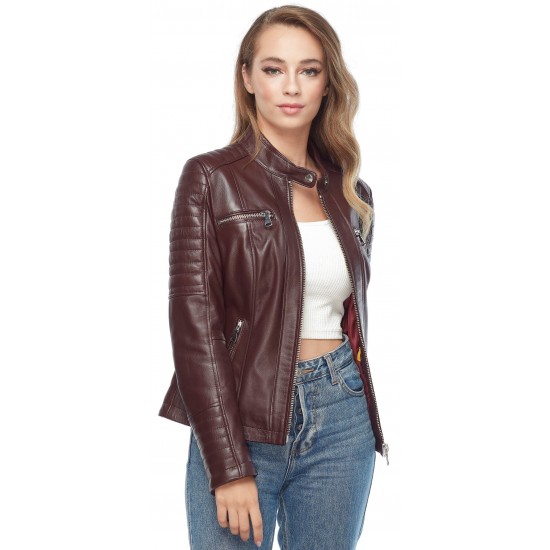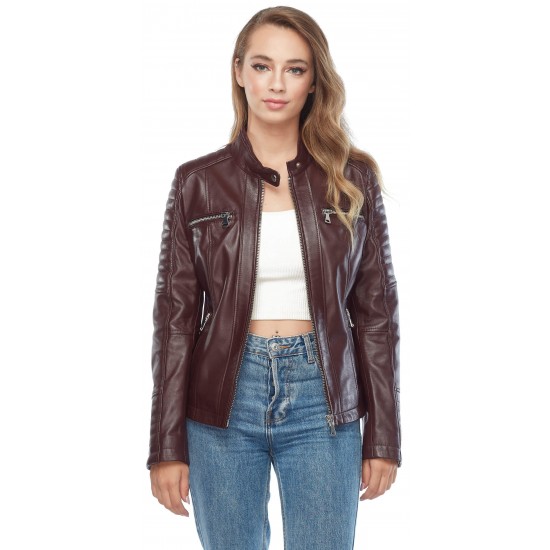 Elizabeth Dark Brown Women's Leather Jacket
Elevate your style with our Ladies Dark Brown Leather Jacket, a versatile fashion staple that exudes sophistication and warmth. Crafted with precision, this jacket is the epitome of a well-balanced outfit, perfect for women who appreciate both style and functionality.
???? Premium Leather Craftsmanship: Crafted from high-quality leather, this dark brown leather jacket is designed to stand the test of time, offering a sleek and timeless appearance.
???? Inner Comfort: The viscose lining ensures you stay cozy and comfortable throughout your day, making it a perfect choice for various seasons.
???? Zipper Closure: The front zipper closure adds a touch of convenience and style, while the erect collar with tap button enhances the jacket's elegant look.
???? Storage Solutions: Boasting four external pockets and one inside pocket, this ladies chocolate brown leather jacket provides ample space for your essentials, all while maintaining a sleek silhouette.
???? Chocolate Brown Elegance: The rich and dark brown color adds warmth and versatility, making it an ideal choice for various occasions and outfit pairings.
Elevate your fashion game with our Ladies Dark Brown Leather Jacket, a wardrobe essential that effortlessly combines comfort and style. Whether you're dressing up or down, this leather jacket in a rich chocolate brown hue will become your go-to choice for timeless elegance.