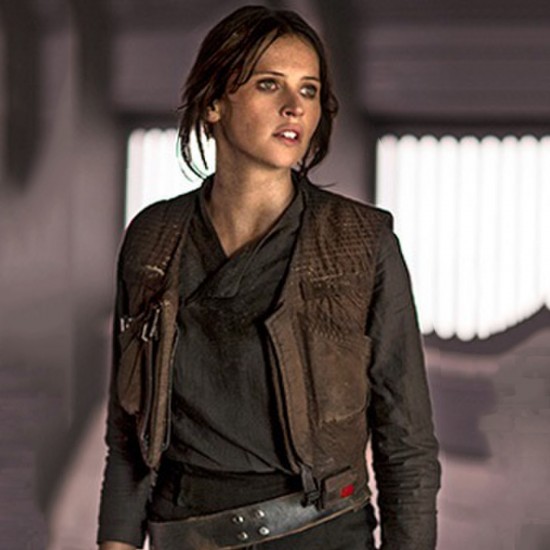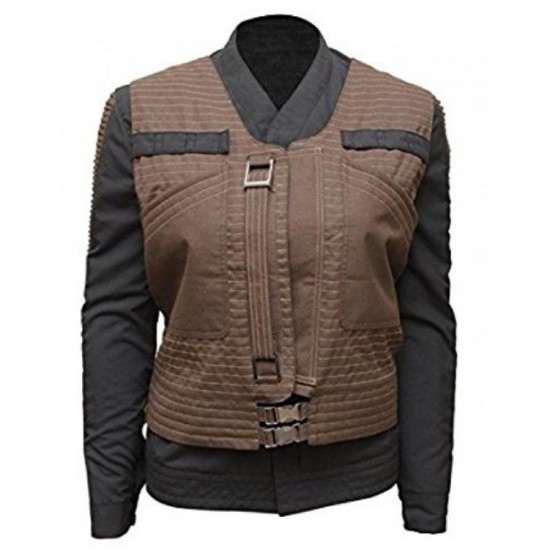 Felicity Jones Star Wars Rogue One Jyn Erso ladies leather jacket uk
"Elevate your fashion game with the Felicity Jones Star Wars Rogue One Jyn Erso ladies leather jacket uk, a stunning tribute to the iconic character from the galaxy far, far away." Crafted exclusively for women by Ultimo Fashions UK, this jacket captures the essence of Jyn Erso's Rebel spirit. Perfect for both formal and casual occasions, here's what makes it a must-have
Specifications:
· Color: A captivating blend of black and brown.
· Vest: Crafted from durable black cotton with full-length sleeves and double-stitched detailing. The V-shaped neck adds an extra touch of style.
· Sleeves: Featuring an overlapping pattern in rich brown cotton, extending to the elbows. · Pockets: chest pockets tailored to perfection.
· Front Closure: Secured by belts and buckles for an edgy yet sophisticated look.
· Jacket Exterior: A blend of cotton and polyester ensures comfort and durability.